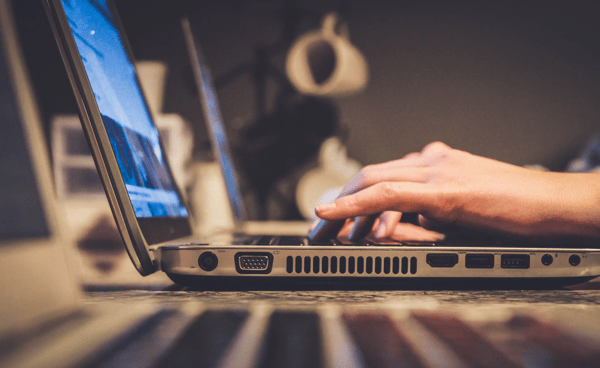 In this article, we'll discuss what a SIEM solution is, how it works, and why it should serve as an important element in your security operation set-up.
SIEM has taken the cybersecurity space by storm, but if you're new to the world of data security you might be wondering what SIEM actually is.
It's been in use for over 10 years now, and is fast-becoming one of the most common forms of IT security. Cloud-based SIEM solutions are here to stay, but what are they? Take a look at our handy guide to what SIEM is and why your organization should consider adding it to your security profile.
What is SIEM?
SIEM stands for Security Information and Event Management and it refers to a combination of information security management and event management systems.
By aggregating data from multiple streams, SIEM is able to track changes, keep note of past issues and manage data security in real time, all under one roof.
SIEM is a growing technology that has been successful in part due to the lack of qualified professionals in the industry at present. With predictions of 3.5 million unfilled positions in the industry by 2021, the talent shortage in cybersecurity is going to continue to pose a significant threat.
SIEM protects businesses who are being left unarmed against data attacks by providing a 360 IT Security Solution which allows companies to stay on top of their data security. With 57% of enterprises already having a central cloud system and another 24% planning one, SIEM is the way forward.
How does SIEM work?
SIEM works by collecting data and identifying blind spots on cloud based systems. SIEM flags anomalies and issues so that cybersecurity attacks can be detected quickly. SIEM software collects data from host systems, devices and apps and structures it on one platform.
By maintaining a full history of data, SIEM systems are able to track anything that deviates from the norm and alert you to that. This helps to lower the risk of a fully fledged cybersecurity attack and increases the chance of you being able to catch it quickly.
All the while, the SIEM system is also managing events in realtime and reporting back. Whilst SIEM is heavily concerned with past data and managing that in order to establish risks, it also tracks real time threats to offer a holistic IT solution.
Why do you need SIEM?
SIEM has many benefits for organizations, especially those in healthcare. For health organizations it's absolutely essential that you're able to track and respond to cybersecurity attacks quickly to avoid damage. SIEM has the ability to stop cybersecurity attacks in their tracks with real-time threat monitoring.
Another major benefit of SIEM is User Activity Monitoring. Often the root cause of cybersecurity attacks stems from internal activity, so having a system that can trace what is going on within your network and detect suspicious activity is essential.
Lastly, SIEM is also great for those organizations who don't have a specific cybersecurity department and need to collate information for all departments to share. The ability to pull data from various sources into one place makes SIEM very collaborative.
Despite the many benefits, research from 451 Research noted that people are often scared off at the thought of having to run a SIEM system. According to 451, the top two things that stop businesses and organizations committing to SIEM is lack of expert manpower (44.4%) and inadequate staffing (27.8%).
This is often why organizations will partner with a Managed Security Service Provider. When you pair the right technology with the right people and processes like we have with our fully managed MAXX SIEM service, you benefit from having a scalable team of cybersecurity experts performing around-the-clock monitoring and early threat warnings.
---

If you're interested in learning more about how a managed SIEM solution can improve your security operations, consider requesting a free trial of MAXX SIEM at no obligation to you.